Why We Wrote This Book
From the authors, Elisabeth Askin and Nathan Moore
We spent our first years of medical school
struggling to educate ourselves about
health care in the United States…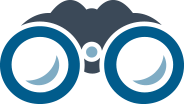 but every source we found was biased, overly
academic, or narrowly focused. It was too hard
for a beginner to get a clear picture of the system.

So we decided to write
the book we wished we'd had:

An explanation of the U.S. healthcare system…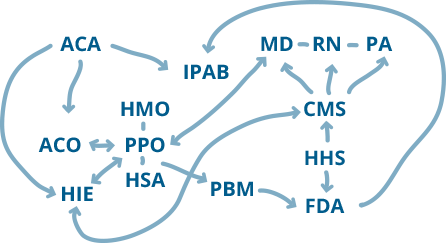 in one simple, practical, and
neutral overview.

After thousands of research hours and
consulting with dozens of experts, we wrote
a one-stop guide in just 256 pages.


And, with help from a grant, we were able
to keep the book's price low — making it
accessible for students like us.

The Handbook was a smash success, earning acclaim from readers and reviewers from all walks of life. Dozens of schools, training programs and health care companies have added it to their curricula.

Now, we're excited to share the 2nd edition. We've worked hard to keep on top of the turbulent health care system and added in some great new sections covering health IT, health care teams and more.

MORE ABOUT THE BOOK
Published by Washington University and funded by a grant from the Missouri Foundation for Health, The Health Care Handbook is essential reading for health care professionals, students, and anyone interested in health care or public policy. The Handbook includes a foreword by Dr. William Peck, former chair of the Association of American Medical Colleges and former dean of the Washington University School of Medicine.
Topics in this book include:
The different types of health insurance and how they're structured
Economic concepts and the factors that make health care so expensive
Inpatient and outpatient health care and delivery systems
Health policy and government health care programs
The pharmaceutical, medical device and medical research industries
The Affordable Care Act, the Supreme Court decision and other reform options
Concise summaries of 32 different health professions